What do other people say about ConnectingFriends?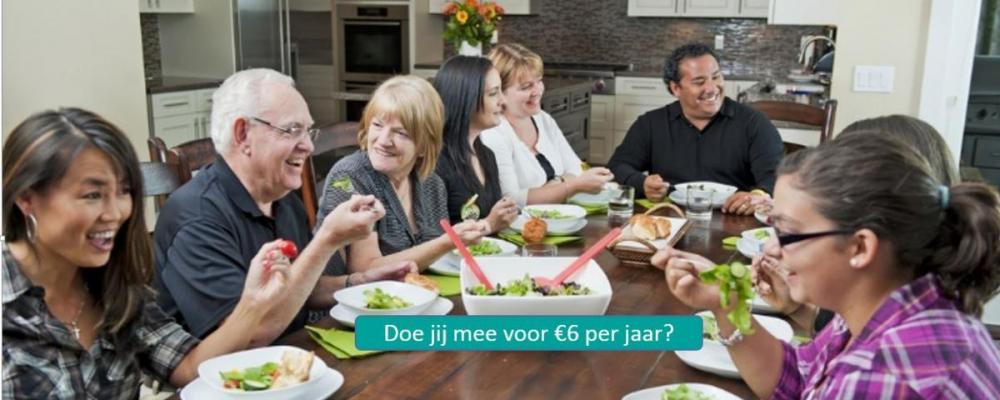 Meeting others and supporting social projects together.
That
is the core of ConnectingFriends. The network is still small. If you join, you will be one of the pioneers and you will help grow the network. Read more about the
membership
.
I thought it was scary, strangers in your house ...
"When I heard about ConnectingFriends, my first response was positive: meeting people who do not belong to your regular circle of friends and family. Together supporting beautiful projects. Nice and refreshing. But then the feeling that it is scary to welcome strangers in your home. Actually a strange idea, because through Airbnb and all kinds of Home Exchange platforms, millions of people do that without hesitation, and they probably feel free because they are 'paying guests'.
The genuine contact with the host or hostess is almost entirely gone at Airbnb. With ConnectingFriends it's exactly the opposite. And that's what you want. You want to meet others. Eating together, sitting together at the table and doing the dishes together is a relaxing way to meet others. It truly is a great experience. Meetings like that do not go hand in hand with payments, reviews or ratings. Every person has a beautiful and fascinating story, if you are open to it. ConnectingFriends' members do that by definition. There is nothing scary about it. It is awesome."
Gerrit and Irene, Utrecht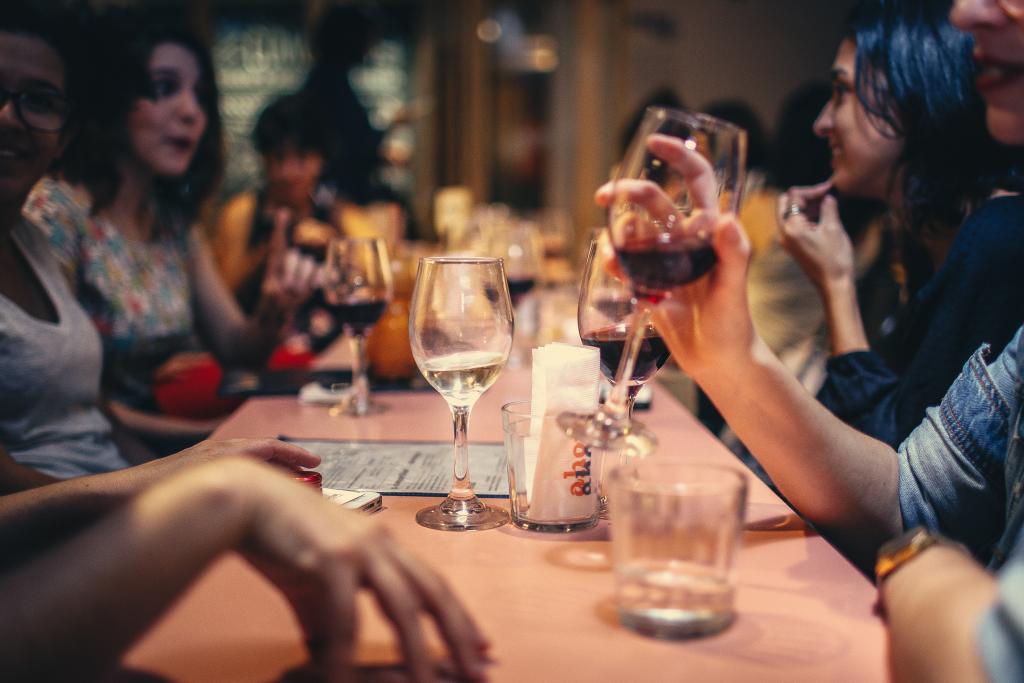 Why I choose for ConnectingFriends?
"Now that the children have left the house and live on their own, we're ready for a new, challenging phase in our life. Suddenly we have space in our house. We both still work every day, but despite of our busy lives, we love to meet new people. We both love to cook for others, and to have guests at our dinner table. At dinner, the most fascinating conversations arise. Everyone has a special story to share.
That's why ConnectingFriends fits us perfectly."
Bert and Hanneke, Friesland
Combining a museum visit with a meeting
"We live in the south and we regularly travel all over the country by train to visit a museum, from Eindhoven to Groningen or Assen. Unfortunately it does take a lot of travel time in one day and trips like that are rather expensive. But now that we discovered that such a museum visit can be combined with a meeting via ConnectingFriends, both issues have been resolved: after a day visiting the museum we have a great meeting with locals, a cozy meal and a hospitable guest address. "
Robert and Sandra, Eindhoven
Fascinating experience and genuine meetings
"It has been five days since I returned from a special trip, with a head that was completely clean and filled with experiences of being on the road, and with real meetings with hospitable people."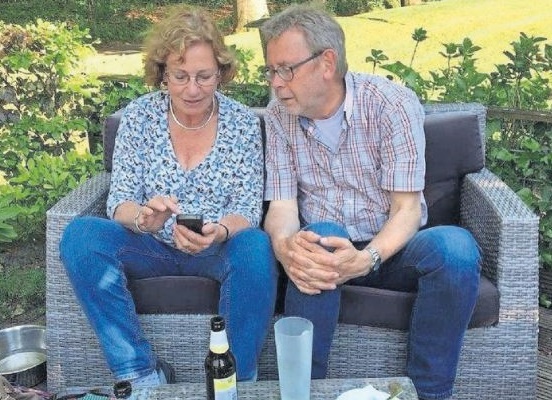 I really enjoyed what the days brought me: your stories, your houses, your bed for me, and all the delicious food I've been treated to.
It was like a hot bath! I am struck by the stories. Courage, patience, resilience, vulnerability, zest for life, entrepreneurship, empathy, love, mourning, warmth, humor, I have seen it all and that has moved and strengthened me.
I want to thank you again for your hospitality and openness for me. I can face it again for a while! "
Annemiek, Heemstede, May 2017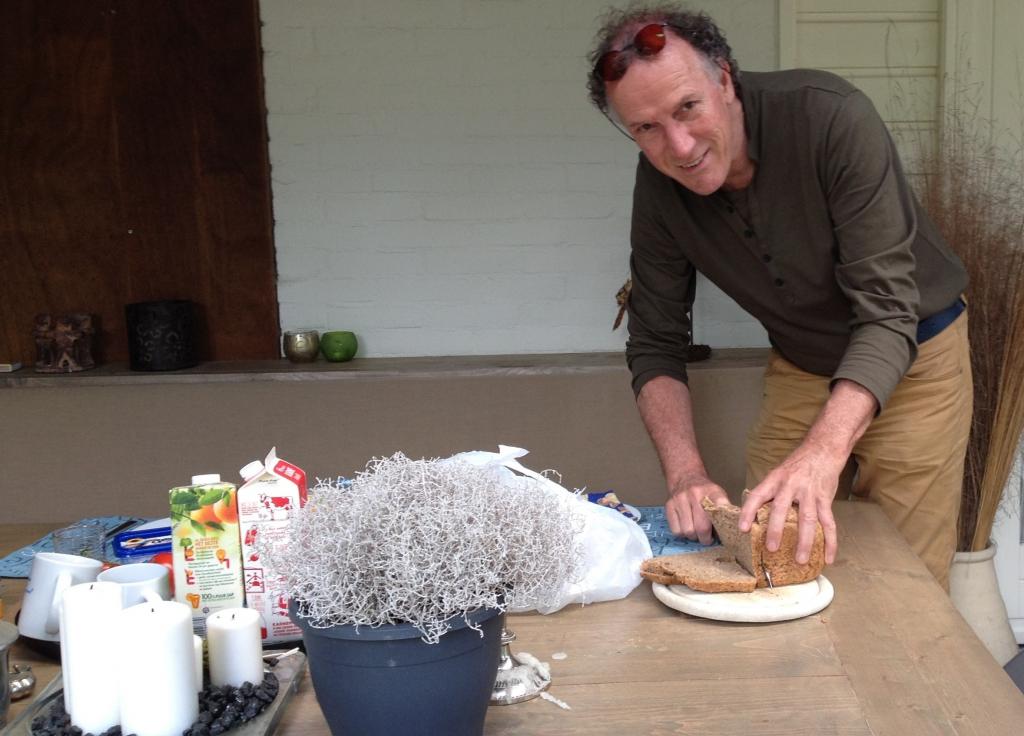 "We live in the north, but we both provide trainings throughout the country. By coincidence we both delivered a training in Utrecht at the same time, which we combined with a pleasant evening, a delicious dinner and a hospitable night with members in Maarssen. Ideal and very relaxing after an intensive training day, a fascinating meeting and we saved time and money. What else do you want?"
Marian and Jan, Roden, April 2017
Combining a city trip with a meeting
"A couple from Groningen wanted to visit War Horse in Carré, Amsterdam, and wantd to combine that with a meeting atmy place. They invited me to join them at the show. The three of us had a great evening. They slept over at my place in Almere. Next morning, we had a cosy breakfast. A great experience!"
Karin, Almere
"Ever since my husband passed away, I'm especially looking out for meeting nice people. This platform offers my great opportunities."
Femke, Groningen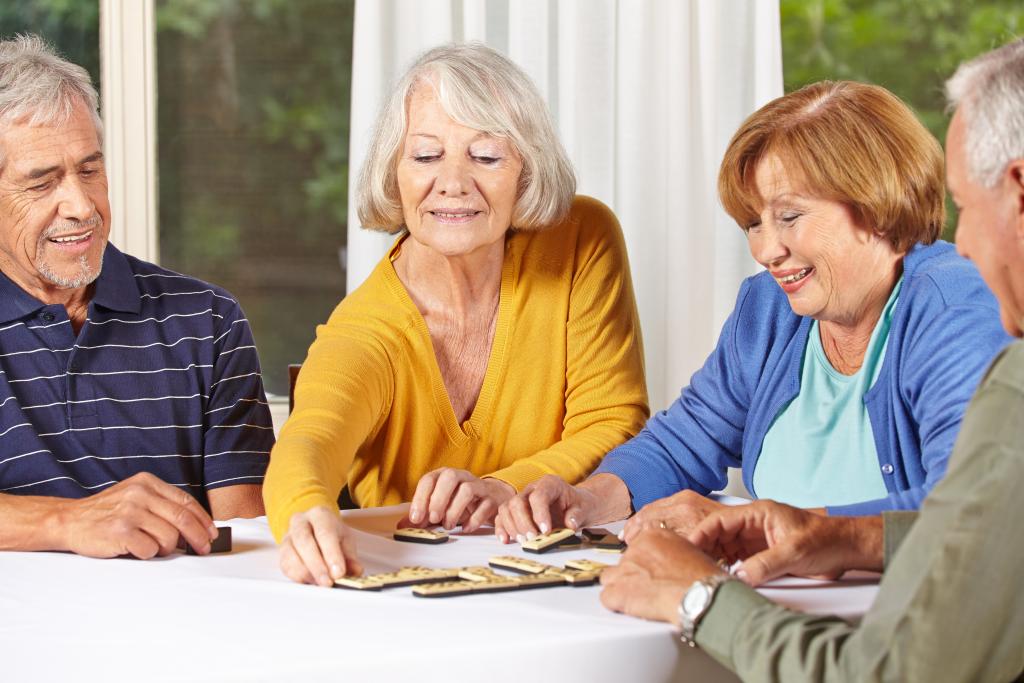 Nine visits with hospitable members during a bike ride
"During our bike ride through the Netherlands we stayed 9 times with members of ConnectingFriends. It is wonderful, after a long day of cycling, to get somewhere where people look forward to meeting with you. Having long dinners together. Plenty of stories."
Jan, Roden (Read the full trip report in Dutch)
" Last weekend, we stayed with new members in Onstwedde. What a fantastic part of the Netherlands! In the afternnon, we enjoyed a walk in the fields and then spent a pleasant, long evening at the table. It is always interesting to meet new members. So many people, so many stories, so many opinions. A comfortable guest room and a great breakfast made it complete."
Hans and Wilma, Overijssel
A smart combination of a social meeting and a business goal
"I deliver courses throughout the country. Sometimes the training location is so far from my hometown that I need to book a hotel, so I can be there in time in the morning. How boring is it then, to stay in a hotel on your own. Instead, I do my best to find an address of another hospitable traveler, nearby. We then both have a great evening, and the next morning I can check in with my training on time and well-rested."
A few days at Cyprus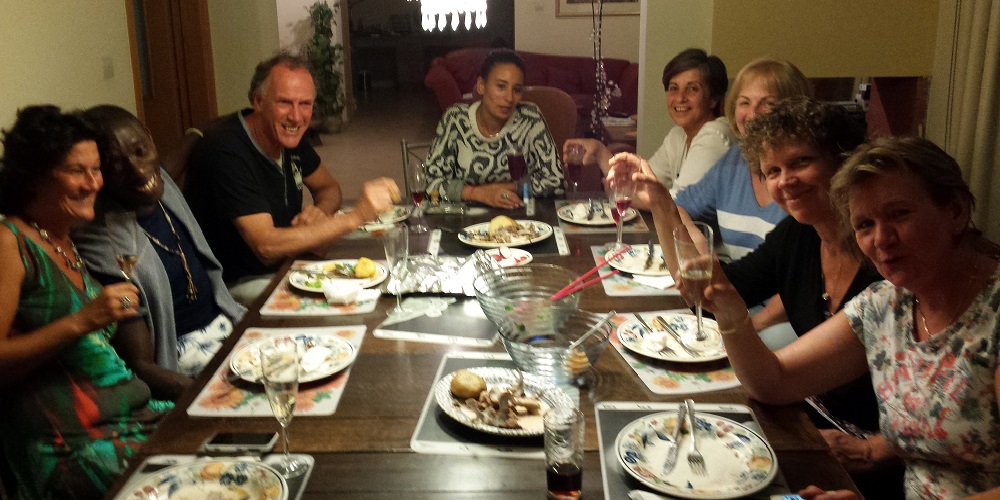 "I have a house in the Netherlands ánd a house in Cyprus, because I worked and lived there for years. Whenever I'm in Cyprus, I love to welcome guests. There's plenty of room for ConnectingFriends members, and I gladly take them to see the most beautiful spots in Cyprus."
Froukje, 57, Groningen
"The contributions to the ConnectingFriends fund are in fact all earned back when you stay somewhere just once a year, but that's not the point. The best thing is the opportunities for others we create. For that reason alone you would join ConnectingFriends. Most other charities where you spend your monthly 5 euros do not offer the wonderful benefits for members this platform does. "
Ben, 47, Haarlem
ConnectingFriends in 88 seconds
Become a member
Are you open to meetings, do you want to save money and contribute to the projects? Then sign up as a member. Use the green-blue 'Register' button at the top of this page. Do you want to know more first? Then go to 'Membership'.
The FAQ list also offers answers to a long list of practical questions. And of course you can always send us a message.